FOR THOSE OF US WHO ANSWER THE WORLD'S MOST IMPORTANT CALL...
Dope apparel for dope educators, plain and simple. Teach Hustle Inspire is a movement!
☑️ TEACH: Unlock Intellectual treasure 
☑️ HUSTLE: Can't stop learning, won't stop learning
☑️ INSPIRE: Spread love and light

Notice that each of these words are verbs. Action words. It takes action to TEACH our urban and culturally diverse children. It takes action to HUSTLE because we can't stop learning and we won't stop learning. It takes action to INSPIRE our students and one another, spreading love and light. Are you about that action? I think you are!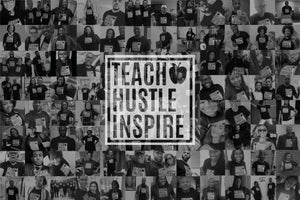 See what others have to say about these quality garments!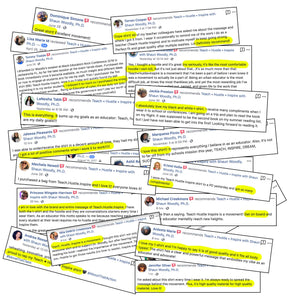 To the dedicated educators, parents, mentors, role models, counselors, leaders and beyond who motivate and teach the children of our future - this movement is for you!